BareFaced 2 Vibra-Sonic™ SENSITIVE Cleansing and Toning Brush
Ideal for sensitive skin, the BareFaced 2 Cleansing & Toning Brush now comes with a FeatherSoft antibacterial head. Use with your cleanser as part of your daily skincare routine and the Tone It Up! massage head with your moisturisers and serums for lifting and toning. Experience award-winning Vibra-Sonic™ technology that gently deep cleanses, leaving your skin feeling brighter, tighter and more vibrant, from the very first time.
Voted best for removing any sweat, oil and debris by our panel, all testers were pleased with its deep cleansing capabilities.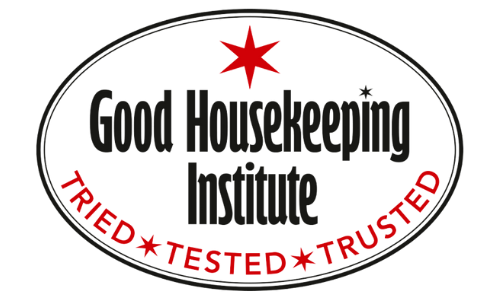 "Skin has cleared up, looks brighter and fresher. Can't recommend this highly enough. Best thing ever. Wish I discovered it sooner!"
"I suffered from really oily skin and it has become less oily and my pores look smaller. I would definitely recommend it!"
BIOMASTER™ ANTIBACTERIAL PROTECTION Silver ions on the bristles mean that bacteria can't breed and grow, so your BareFaced2 stays clean.

3D VIBRA-SONIC™ CLEANSING 13,000 Vibra-Sonic™ movements per minute wobble impurities from pores, getting deeper than your hands ever could!

FULLY WATERPROOF Making it easy to use in the bath or shower as part of your regular cleansing and toning routine. No Fuss!

PROVEN RESULTS 6X better than using hands alone.

2-IN-1 CLEANSE AND TONE Interchangeable heads mean you can use your BareFaced2 to cleanse - using PoreFect or FeatherSoft (sensitive) brushes - or tone - using the Tone It Up! Massage Head.
Charge it up! A full charge should last up to 1 month, depending how often you use it!

Remove all makeup Try WipeOut! MicroFibre Cleansing Cloths to remove makeup with just warm water.

Apply your cleanser Either to your face or directly onto the brush head.

Choose your mode Press once for Daily Cleanse, twice for Deep Cleanse and three times for PulseLift Toning (use the Tone It Up! Massage Head for level 3).

Cleanse! BareFaced2 will run for one minute, with a beep every 20 seconds to remind you to move on to the next area. Start with the cheeks and chin, then the T-zone and finish with the neck.

Moisturise Rinse your face with warm water (or use your WipeOut!). Finish your skincare routine as normal with serums and moisturisers.

Tone! For extra oomph, use the Tone It Up! Massage Head and PulseLift Mode to really work those potions into your skin.
Use daily as part of your skincare routine and you'll instantly see your skin is looking and feeling brighter and tighter!
BareFaced2 Vibra-Sonic™ Cleansing & Toning Brush
Feathersoft Cleansing Brush Head (x1)
Tone It Up! Massage Head (x1)
Bathroom Caddy
USB Charger
1 Year Warranty
50% OFF